Legal issues are a fact of life for many real estate brokerages and agents. Even with real estate continuing education, the laws surrounding the industry can be tricky. New real estate agents just getting their feet on the ground will especially find this to be the case.
The good news is that you can stay up-to-date on local, state, and federal laws. Understanding the guidelines that rule the real estate world will help you avoid legal issues that can ultimately swamp even the best agents and brokerages.
Misrepresentation
Misrepresentation is the most significant type of lawsuit brokers and real estate agents face. Typically, misrepresentation refers to misstating facts about features of a property, perhaps by claiming that the foundation or structure is in excellent shape when it is not. Real estate agents might perpetuate false information about the boundary line, roof quality, or pest issues.
Real estate continuing education often focuses on issues of misrepresentation because it is so common. In fact, many real estate agents do not know that they are misrepresenting a property. You can prevent problems like this by avoiding making predictions and by using seller disclosure forms.
Non-Disclosure
Failing to disclose the condition of a property is different from misrepresentation in that the agent is purposefully not revealing information. Non-disclosure may refer to issues like unpermitted renovations, easements, and environmental concerns.
Real estate agents can avoid getting into trouble about non-disclosure by using disclosure forms and providing evidence that you have informed the buyer about pertinent issues.
Discrimination
Fair housing laws protect classes at different levels, ranging from state to federal. While these are not the most common lawsuits in the industry, the judgments resulting from the cases can be costly.
Discrimination can occur even when you write listings or make off-the-cuff statements like, "This house would be perfect for a couple with no children."
Because laws are continually changing, real estate agents must pursue continuing education about fair housing laws and discrimination.
False & Misleading Advertisements
The listings and advertisements you use must be factual and accurate. Even Internet listings, as casual as you might think they are, must follow protocol. You cannot mislead a potential buyer in an attempt to lure them to a house they would have no intention of purchasing otherwise.
Not only must you comply with state licensing laws, but you must also abide by the Code of Ethics as a member of a real estate agency. You can also stay up to date on the laws of misrepresentation.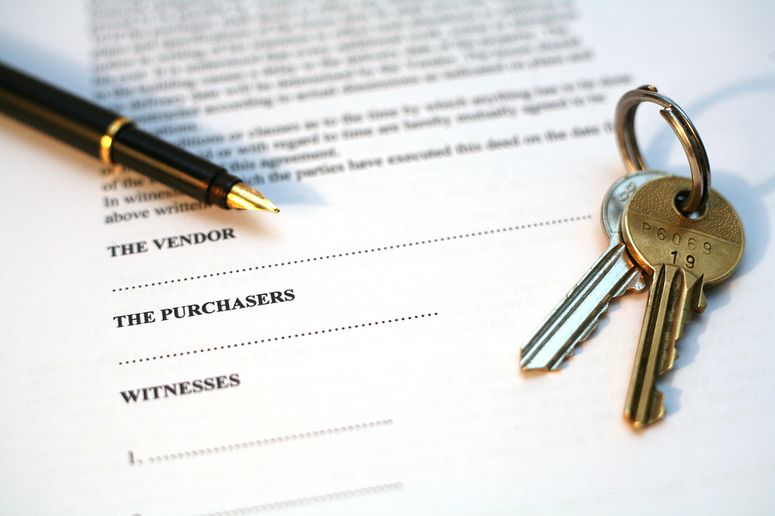 Real estate agents need to understand legal contracts to prevent potential problems, but there is much more to learn about the law.
Environmental Issues & Hazards
Failing to address environmental issues and hazards, like lead paint, contaminated water, and asbestos, can lead to a lawsuit against your brokerage. Additionally, real estate agents must know how to accurately address and disclose these issues.
Always recommend to buyers that they have a house evaluated and inspected. Real estate agents should never make statements about what a house "might" or "might not" have.
The Importance of Real Estate Education
Ultimately, real estate continuing education can prevent many of these legal complications. In the end, studying these issues and knowing how to avoid them when you are in the field can save stress and money. Refresh your legal know-how and start your training today!